Being a home grown business located at the epicenter of Silicon Valley, Bloomsters has welcomed the technological advances that have derived here in the Bay Area. Bloomsters has always been one to utilize its website to bring visual representation to our customers. We are proud to announce that we now offer up our work for viewing through our Video Venues page located in our Wedding drop down tab.
As of August we now have 3 different videos which represent our work at various venues. The 3 venues included with more to come are "Bloomsters at Clos La Chance," "Bloomsters at De Anza," and "Bloomsters at Fairmont."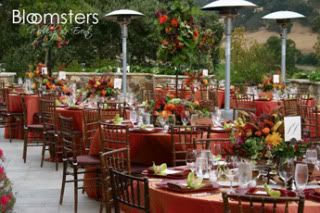 We invite you to view these videos through flash player for your enjoyment and wedding ideas. Feel free to send us comments and ideas on our videos so that we may better represent your visions for that perfect party, event, or wedding.